Mısır hakkaten Türkiye'yi örnek almış ... ama 30 yıl geriden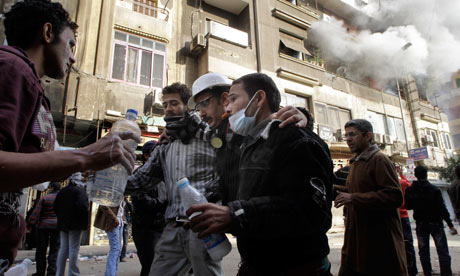 Now the really important bit. Scaf foisted a deputy prime minister on to Sharaf: Dr Ali el-Selmi. A few weeks ago Selmi proposed that before elections all parties should sign up to a constitutional declaration that would, among other things: make the budget of the armed forces (including all arms deals) secret from parliament, government and president; and assign to the armed forces the role of "protecting the civil nature of the state". So the armed forces could basically overthrow any government they didn't like – while acting within the constitution.

Even more importantly: an appendix to this declaration says that Scaf may send any draft constitution back to the drawing board at any time; and that, if the founding committee fails to produce an agreed constitution within three months, Scaf may appoint its own committee to write it themselves.